Raspberry and Almond Butter Protein Brownies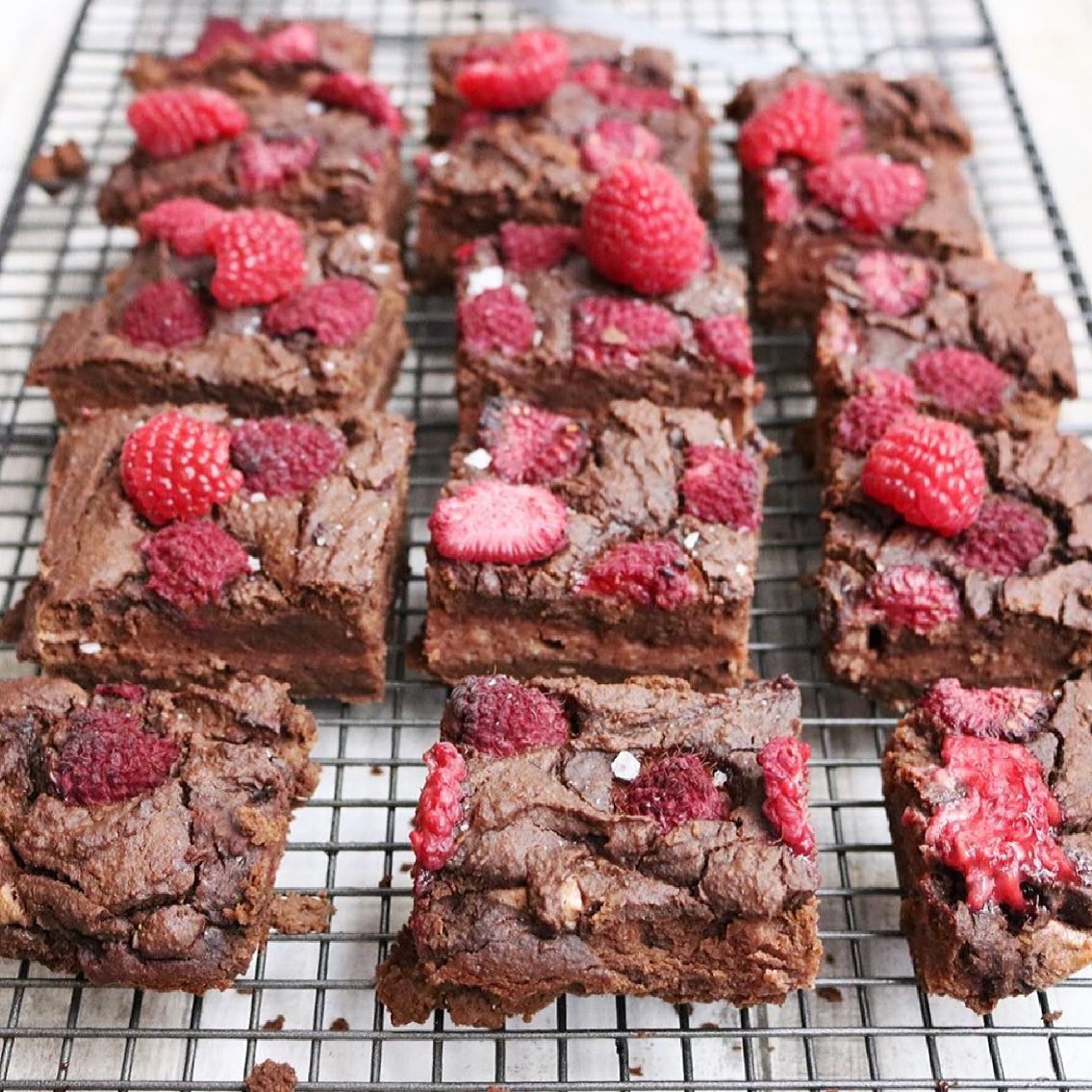 Raspberry and almond butter protein brownies...don't mind if we do 😋
Ingredients:
- 4 tbsp REBUILD vanilla protein
- Chia egg (1 tablespoon chia seeds soaked in 50ml water for around 30 mins)
- 200g all purpose flour
- 1 tsp baking powder
- 150g muscovado sugar
- 80g dark cacao powder
- 3 tbsp almond butter
- 3 tbsp melted coconut oil
- 100ml oat milk
- 150g raspberries
- Sea salt
Method:
- Preheat your oven to 180°
- Add protein, flour, baking powder, sugar and cacao into a bowl and mix together.
- Add the coconut oil and almond butter into a small bowl and combine (this will help the almond butter mix with the dry ingredients). Now add this to the dry Ingredients, along with the oat milk, chia egg and 75g of the raspberries - mix it all together
- Line a baking tray with baking paper and pour your mixture into the tray. Top with the remaining raspberries and a pinch of sea salt
- Bake for 20 minutes and enjoy!