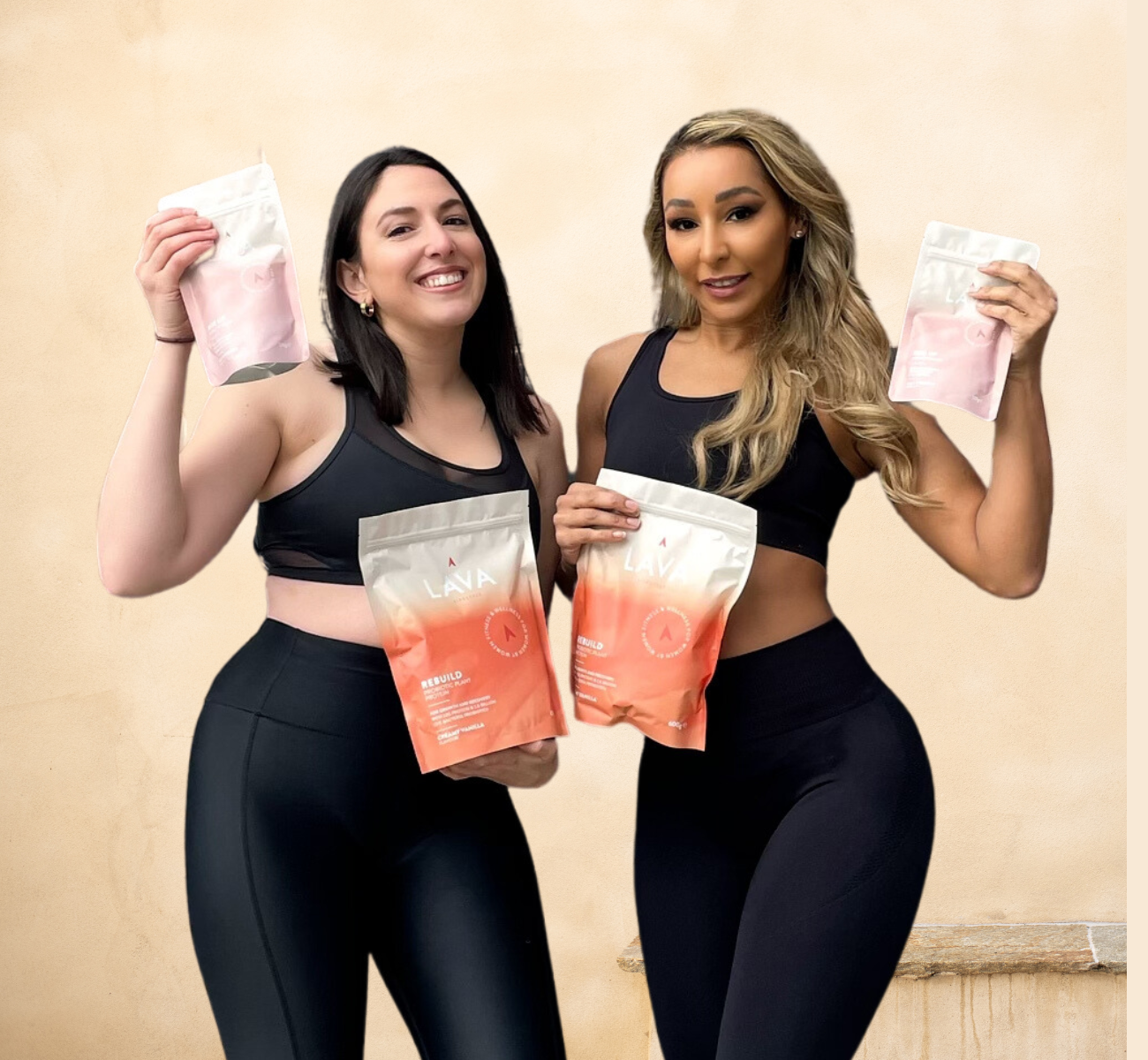 A Note From
Our Founders
Hey! We're Leonie and Anna, co-founders of LAVA Lifestyle, with 28 years of experience in the Health & Wellness industry. Tired of male-centric supplement brands with unnecessary ingredients, we created LAVA - a female-focused brand without the fluff!
As busy women ourselves, we know the importance of practical supplements in our daily routines. With LAVA, we blend specific ingredients to elevate performance and provide delicious solutions for women's wellness. Join us at LAVA Lifestyle for more than just supplements - it's a lifestyle!
Introducing LAVA 
LAVA Lifestyle offers a range of four distinct products, which have been expertly designed to complement one another and provide comprehensive support to the body throughout the day.
 Our supplements contain a blend of natural, plant-based ingredients, along with nootropics and adaptogens, to deliver optimal benefits. With a focus on scientific research, each product is formulated with a carefully crafted blend of active ingredients to enhance the body's energy levels, strength, recovery, skin health and gut healthy.
What about the name LAVA?
As a start-up company, we get asked a lot of questions about how the name LAVA Lifestyle was created. The name LAVA has a twofold meaning for us: Firstly, it's an acronym of the founders initials (we got lucky), but more importantly, we loved how lava embodies the power of something in nature that is completely unstoppable.
We hope LAVA Lifestyle will help you feel unstoppable, whatever your fitness and wellness goals may be!