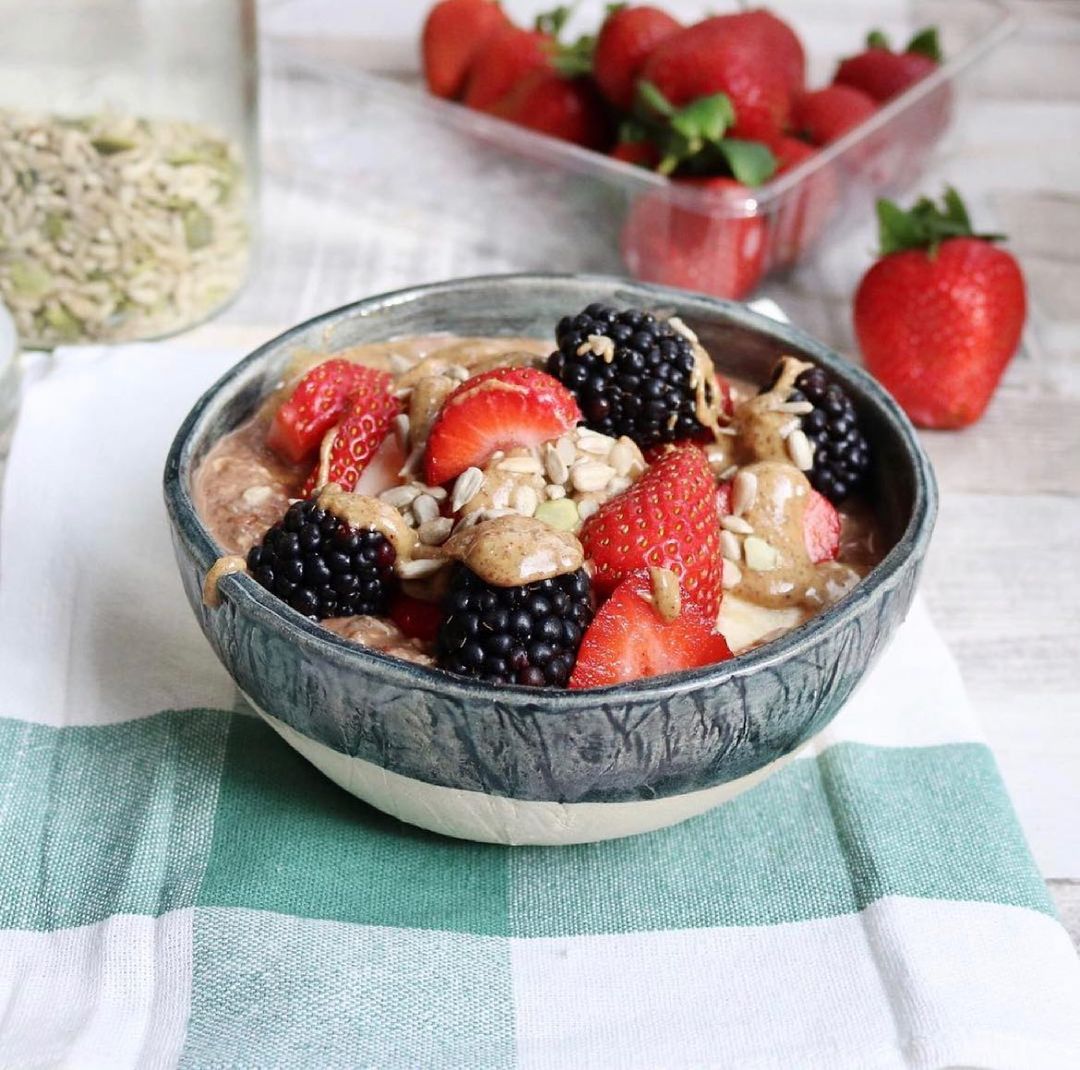 Start your week off right with this delicious, protein packed, berry and almond overnight oats! Make it in bulk to keep you fuelled for the week:
Ingredients
- 1 cup of oats
- 2 tablespoons REBUILD Vanilla Protein
- Teaspoon of chia seeds
- 1 cup of milk (we used oat milk)
- Handful of berries
- Almond butter to top
Add the oats, REBUILD, chia seeds, milk and berries into a container and stir together. Place in the fridge overnight to turn into a delicious creamy breakfast. Top with berries and almond butter and enjoy.