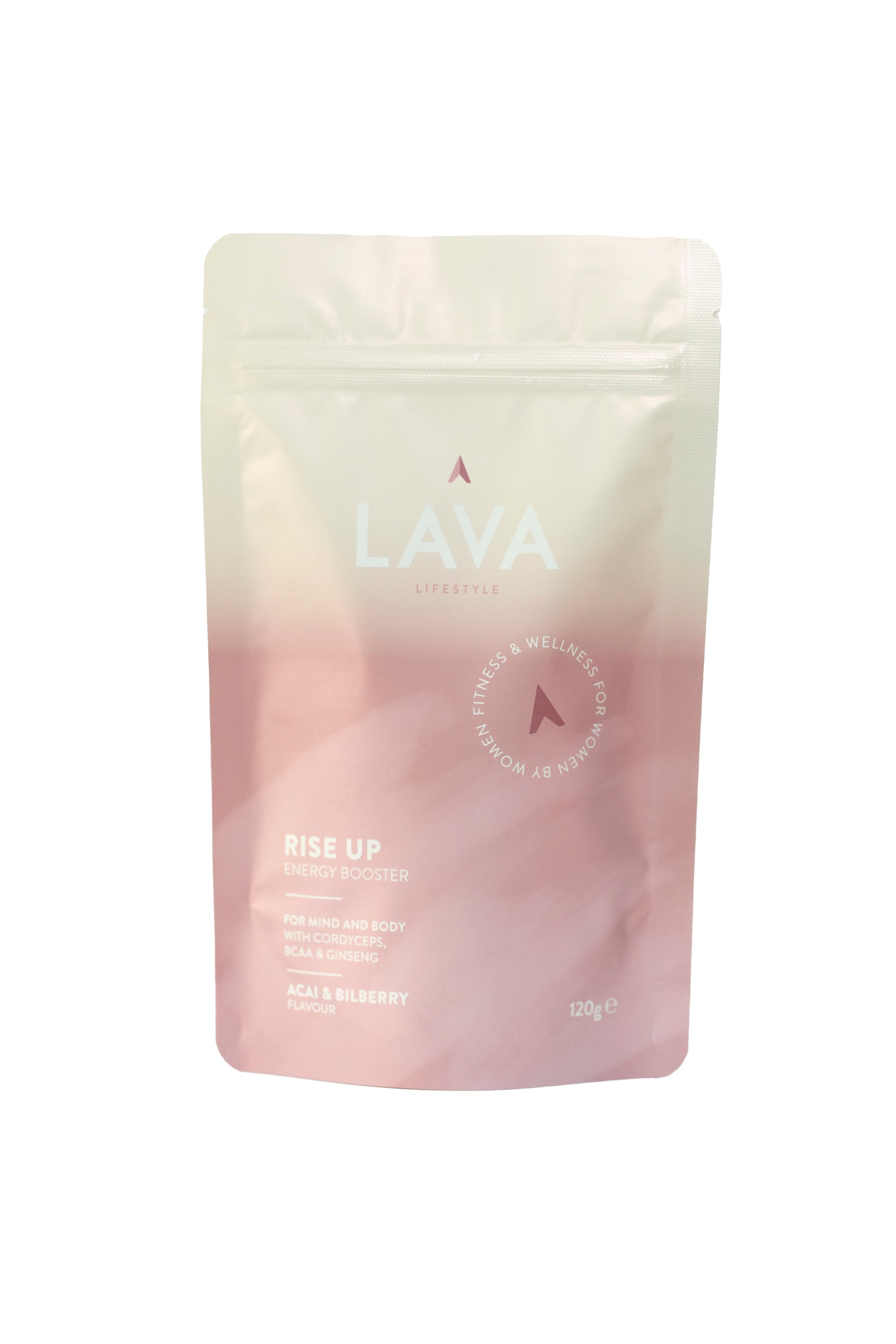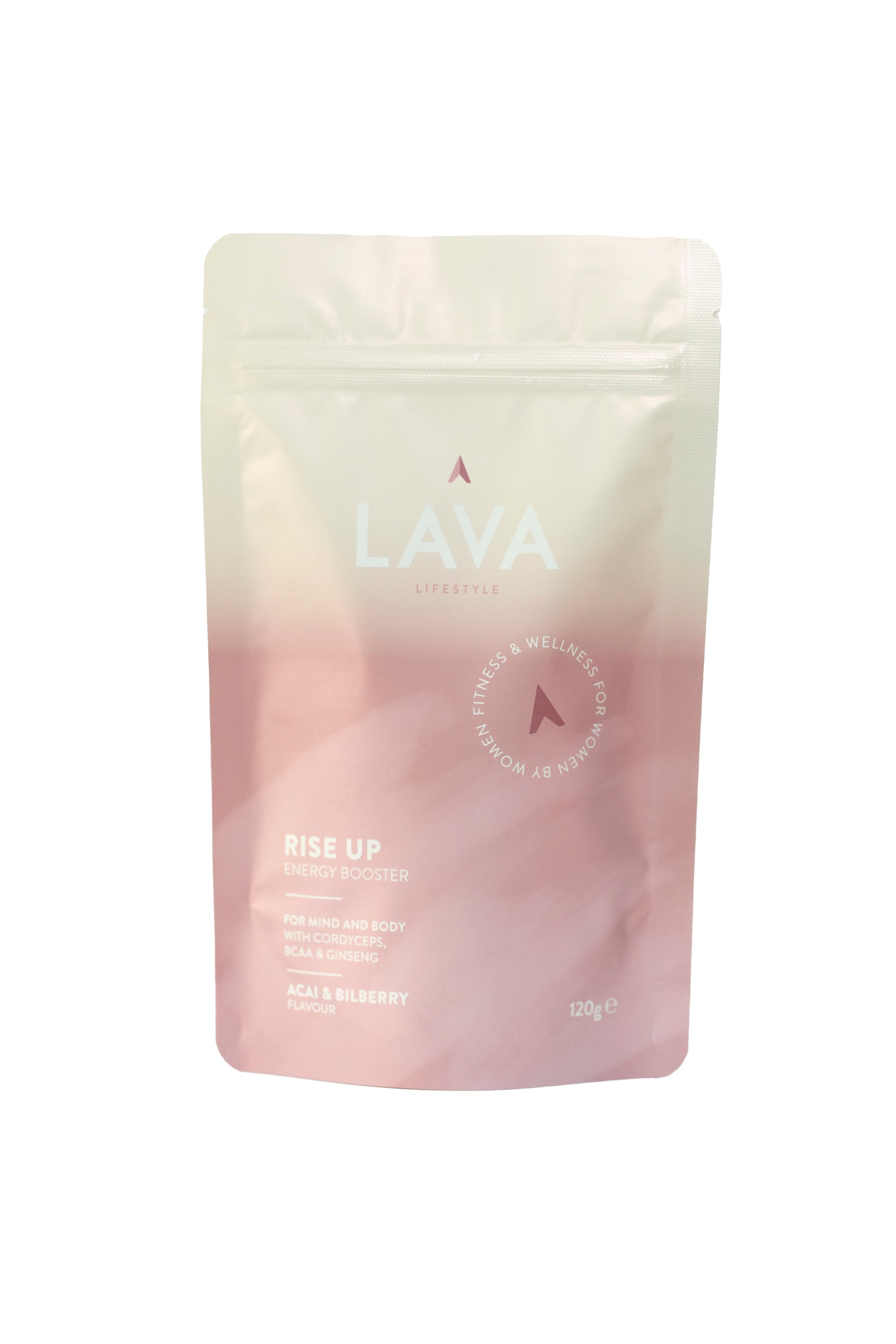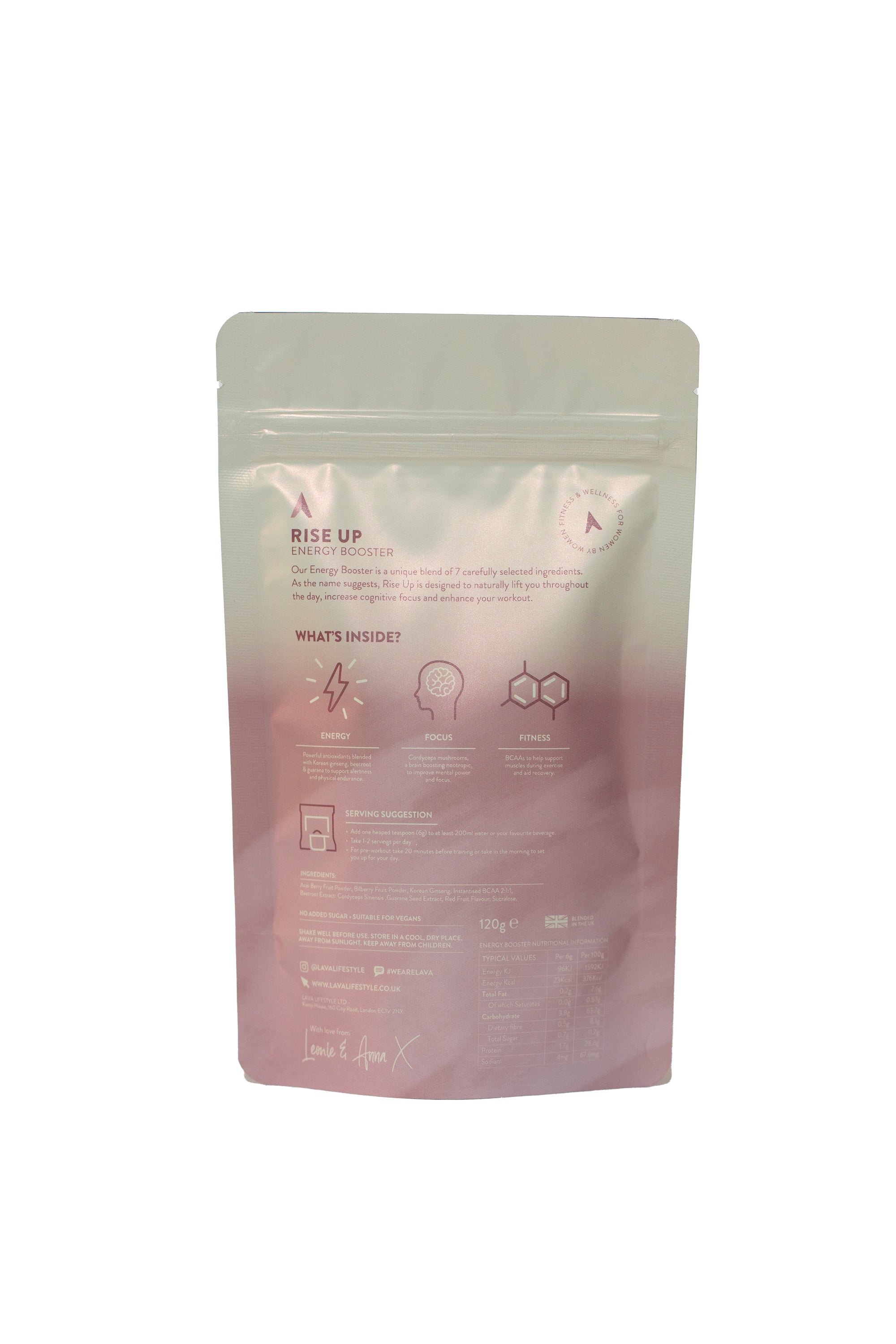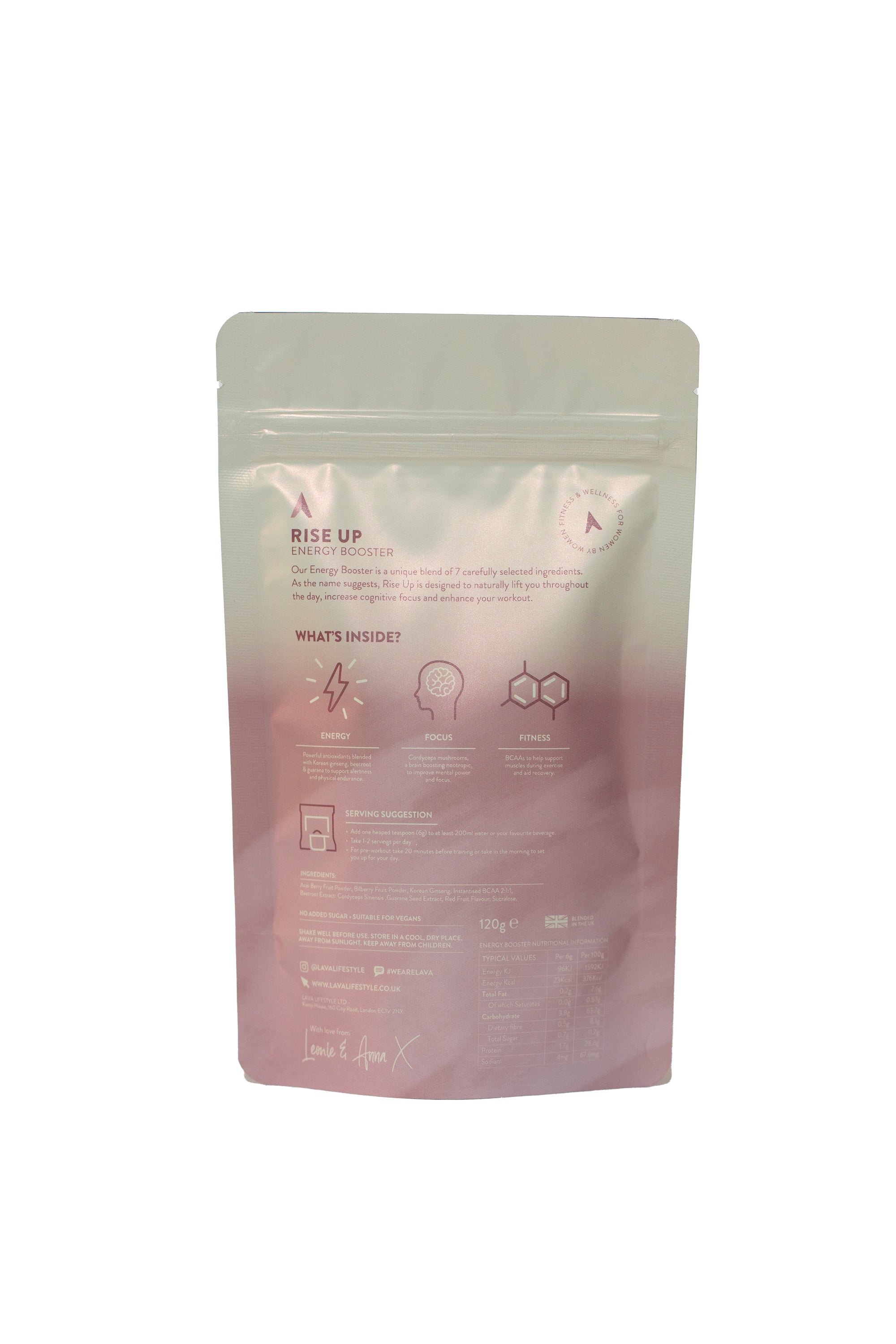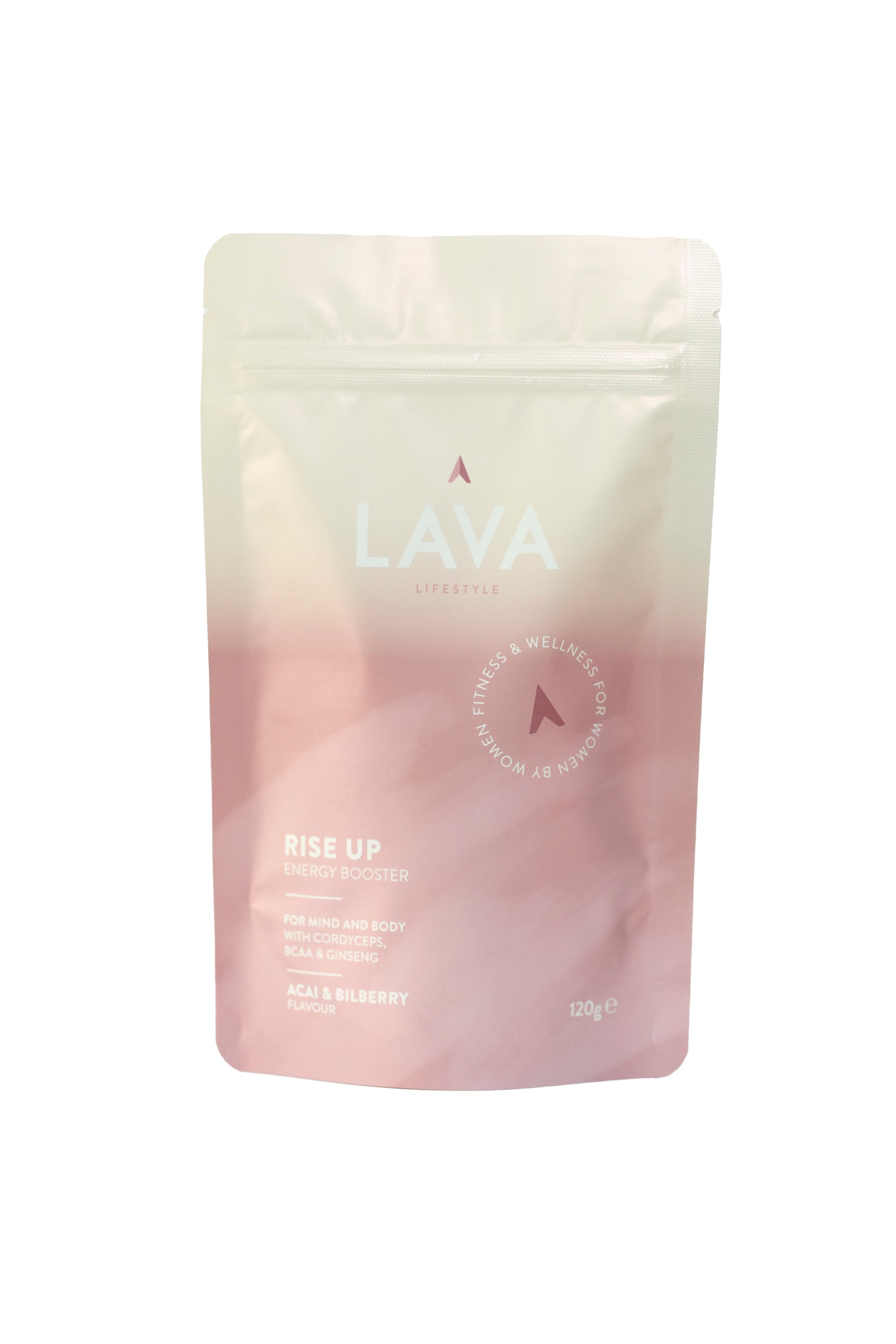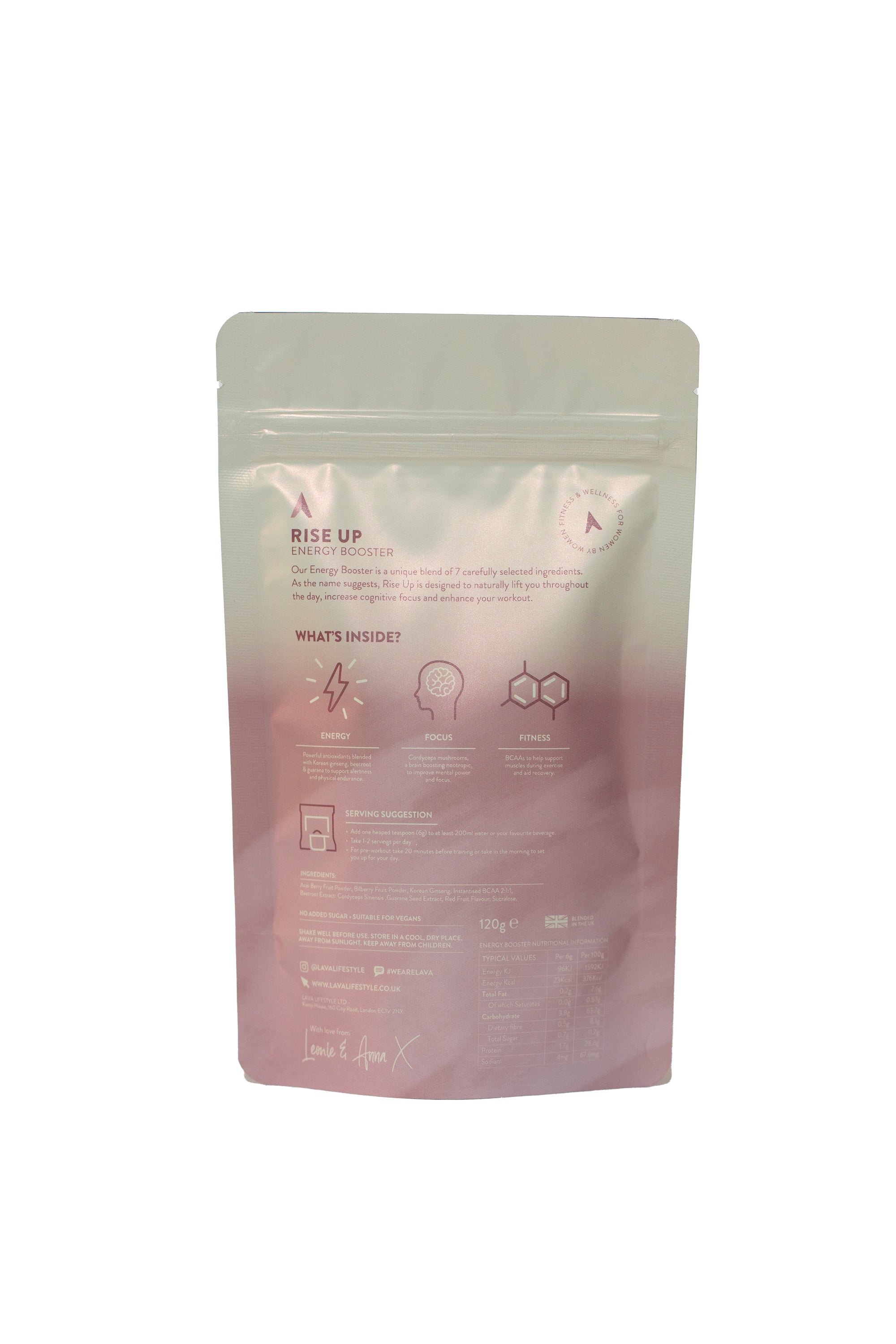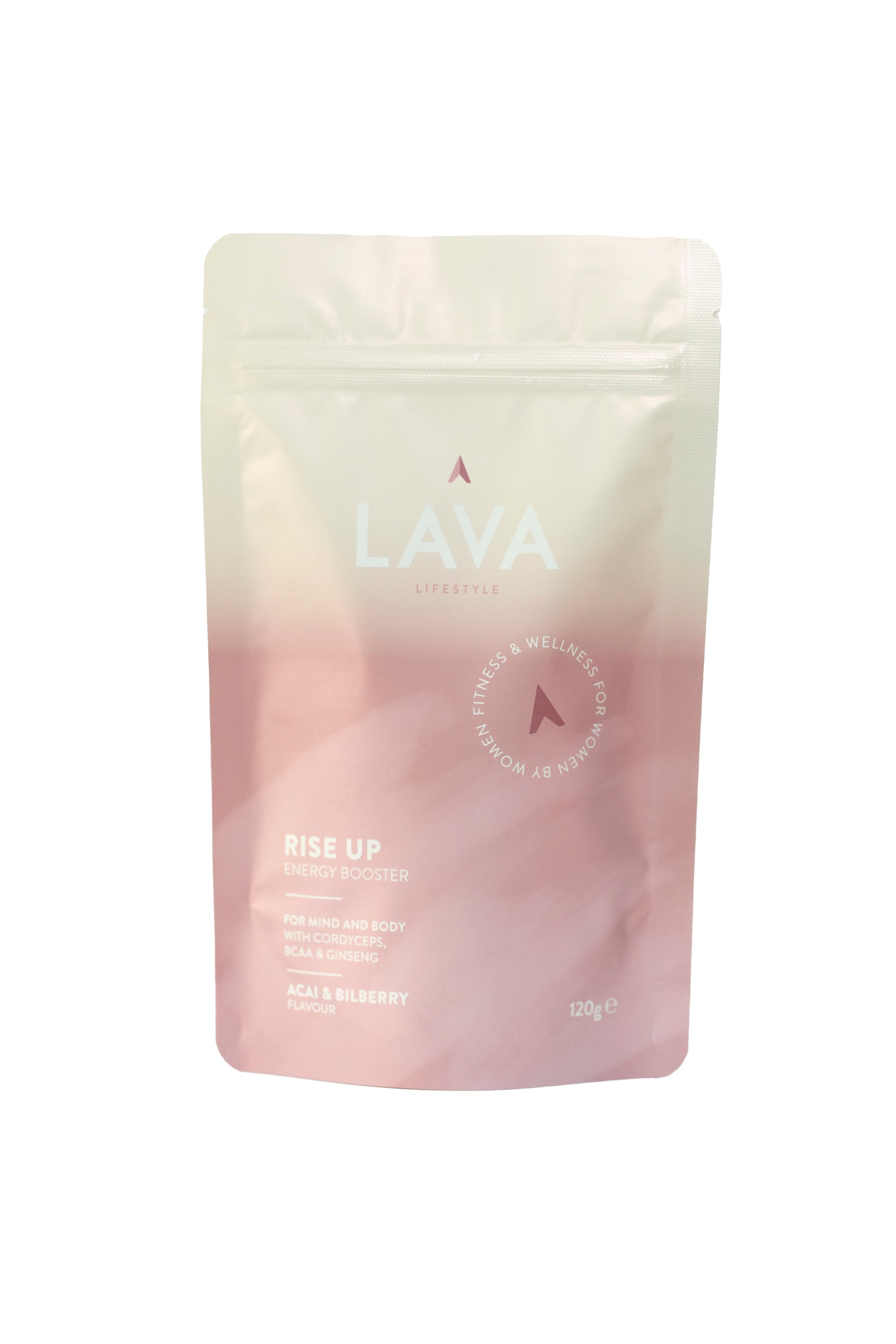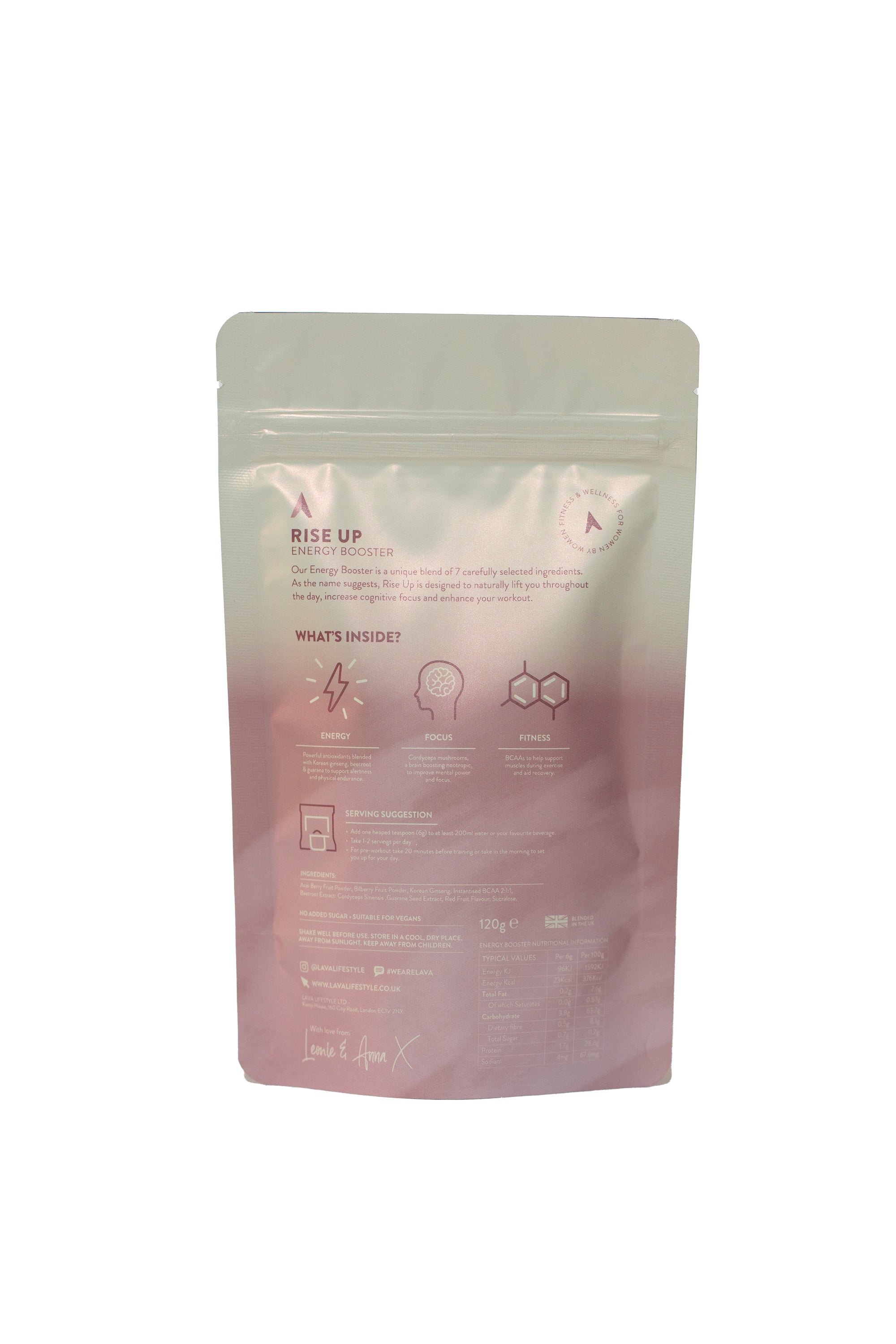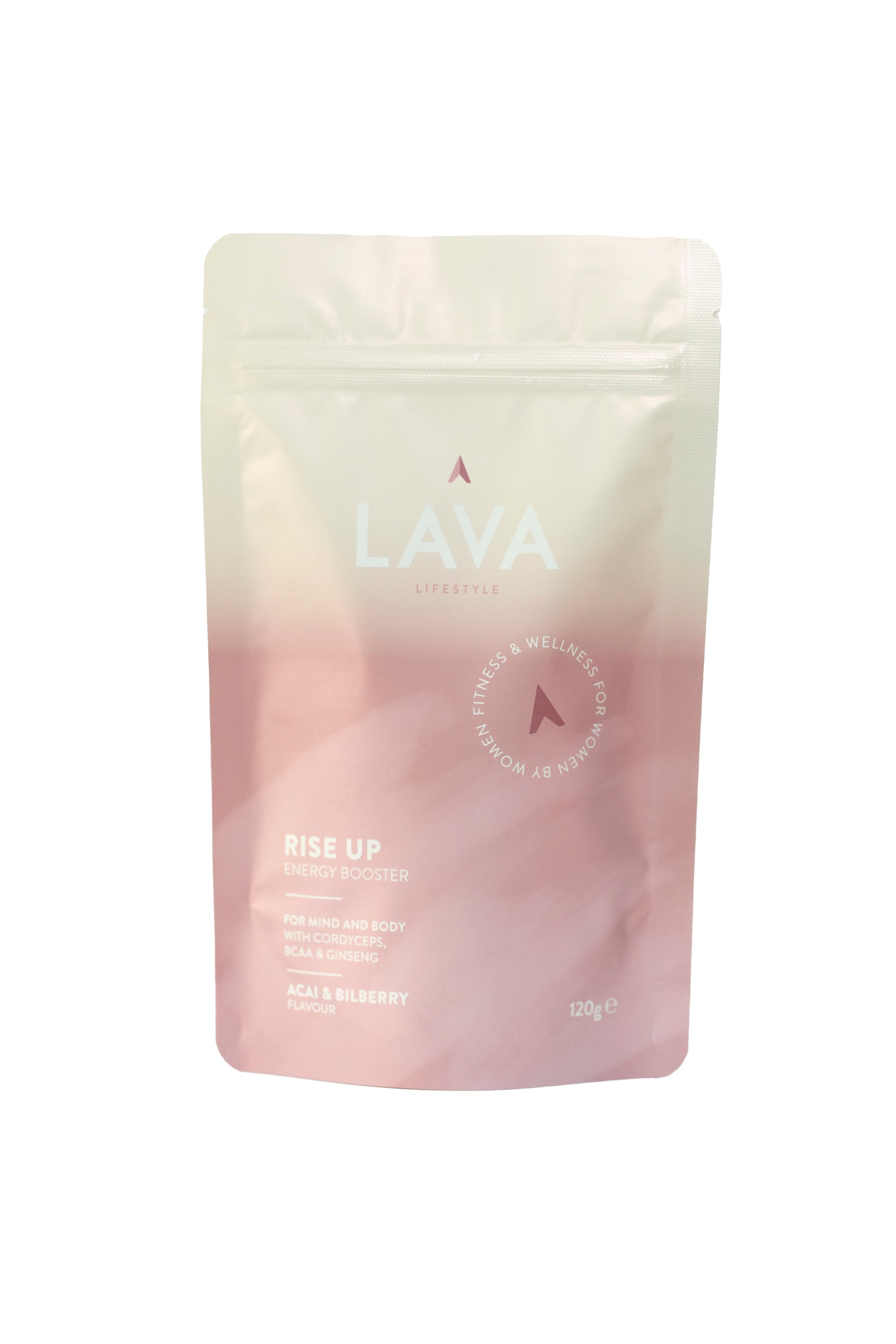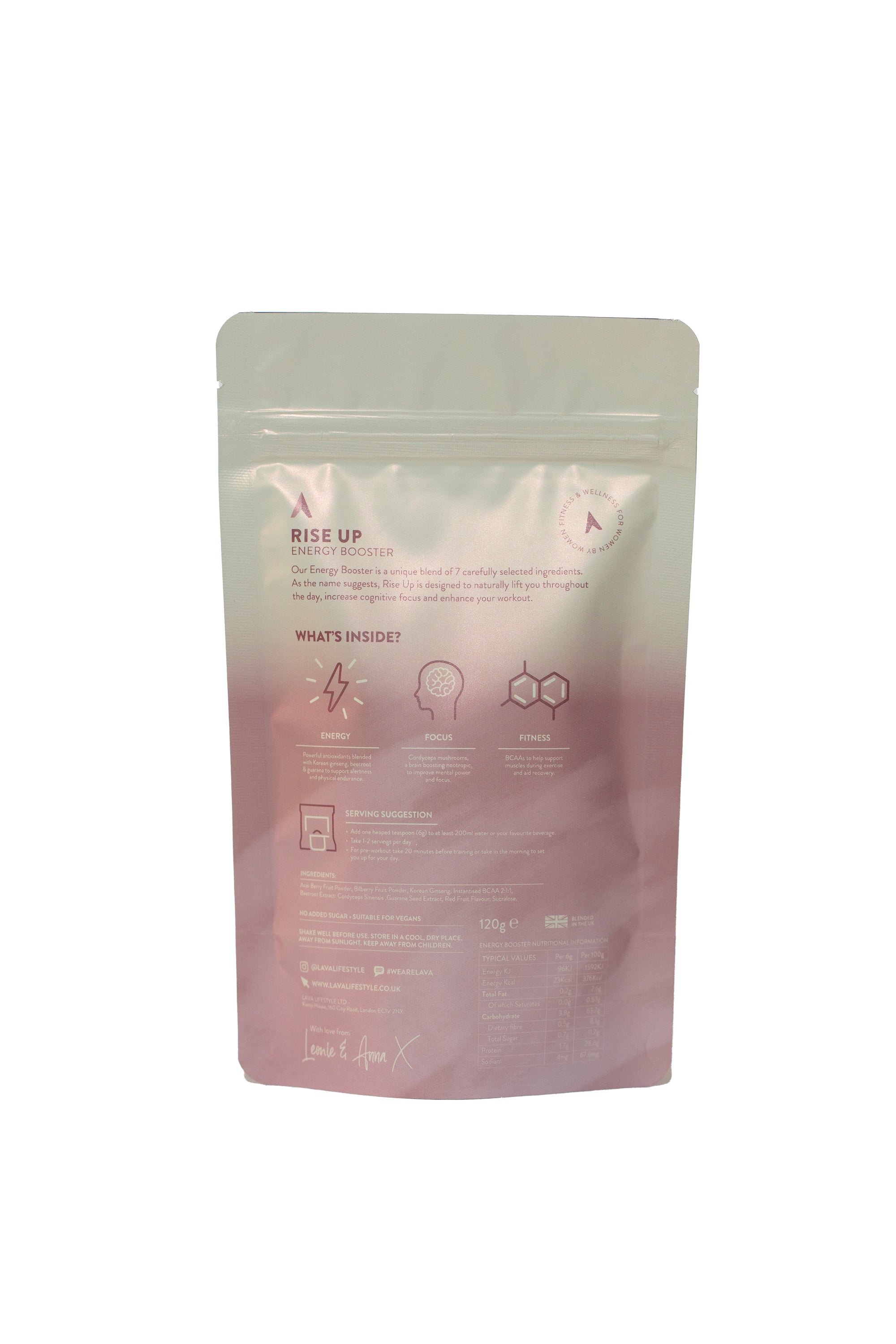 Rise Up is a blend of 7 carefully selected active ingredients (including cordyceps, BCAAs and ginseng), designed to naturally lift you throughout the day, increase your cognitive focus and also, it tastes delicious!  
 
This blend can be used to carry you through your morning meeting, enhance your workout - basically, if you're anything like us and on the go all day, Rise Up is the supplement you've been waiting for!  
How to use:
- Add one heaped teaspoon (6g) to at least 200ml water or your favorite beverage. 
- Take 1-2 teaspoons per day 
- For pre-workout take 20 minutes before training or take in the morning to set you up for your day. 
Ingredients: 
Acai Berry Fruit Powder, Bilberry Fruit Powder, Korean Ginseng, Instantised BCAA 2:1:1, Beetroot Extract, Cordyceps Sinensis, Guarana Seed Extract, Red Fruit Flavour, Sucralose. 
Size: 120g
Free shipping on orders £50 or over.