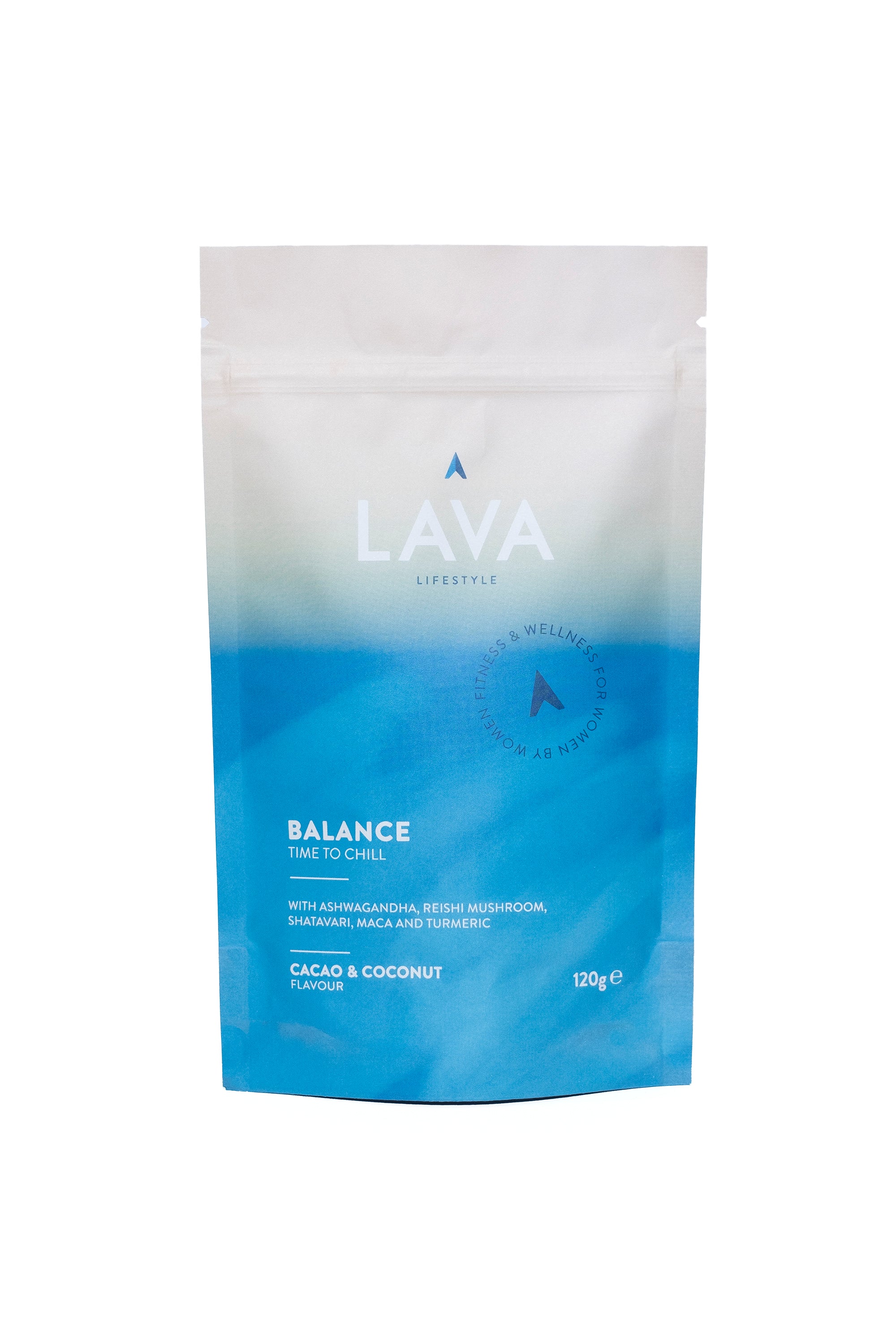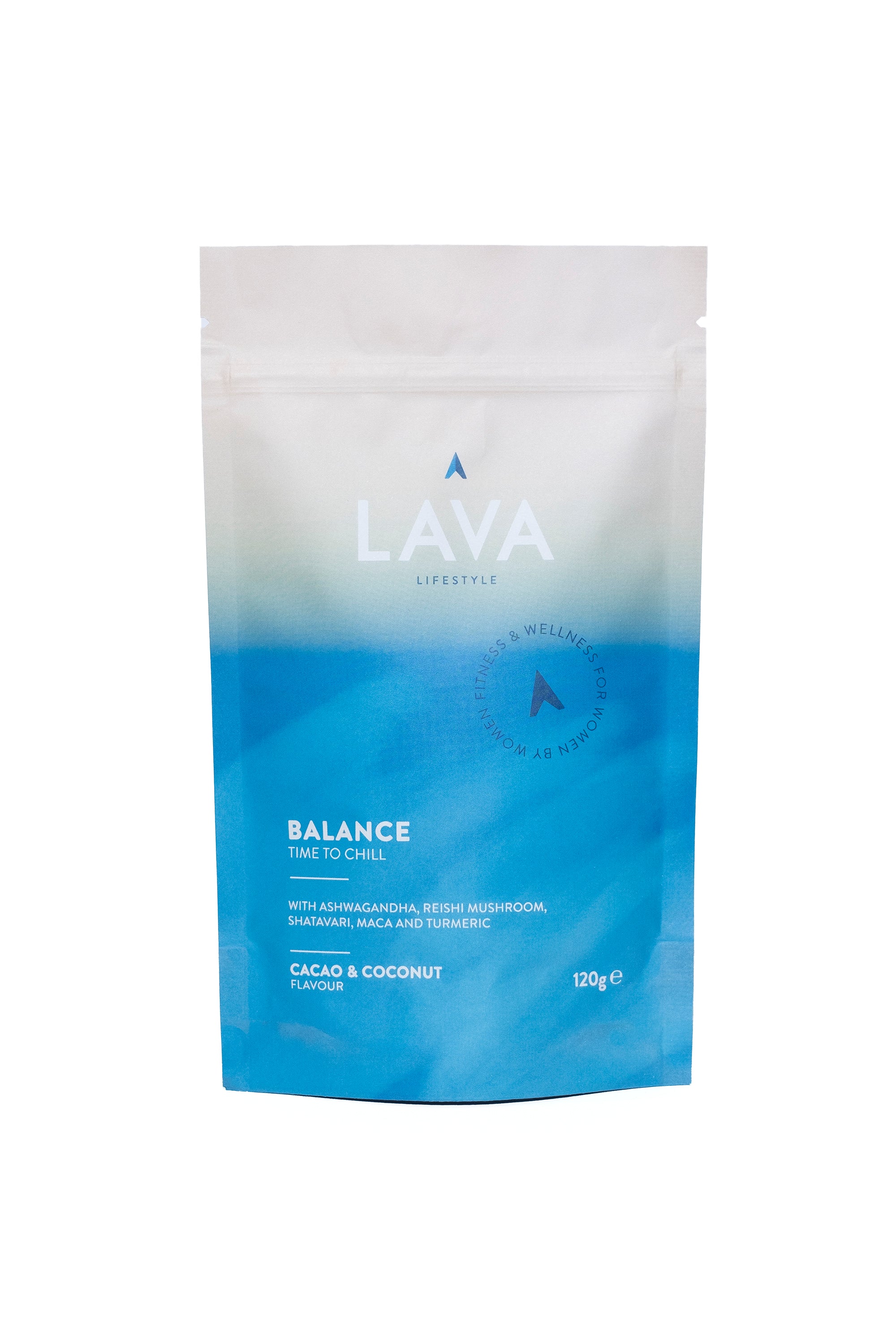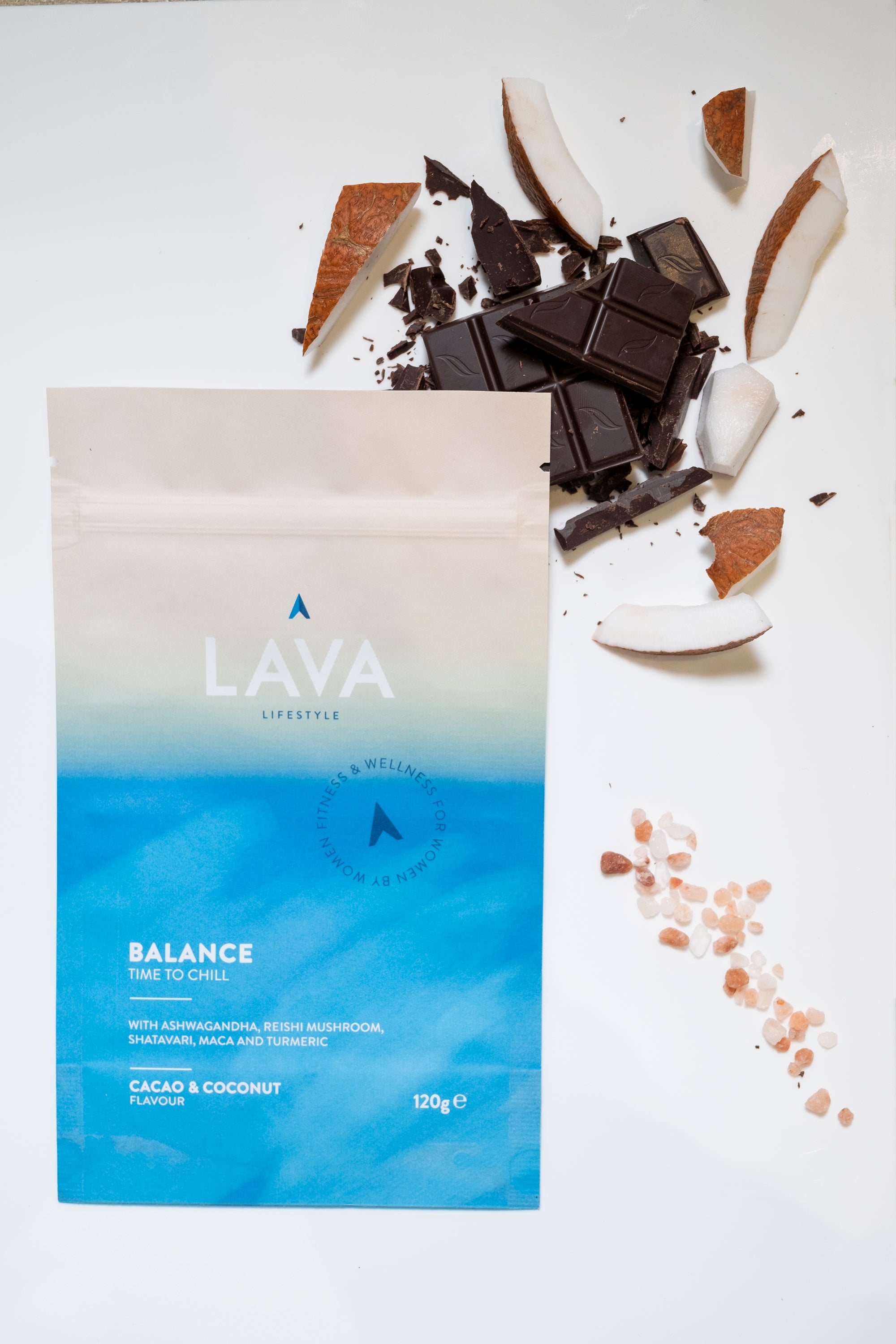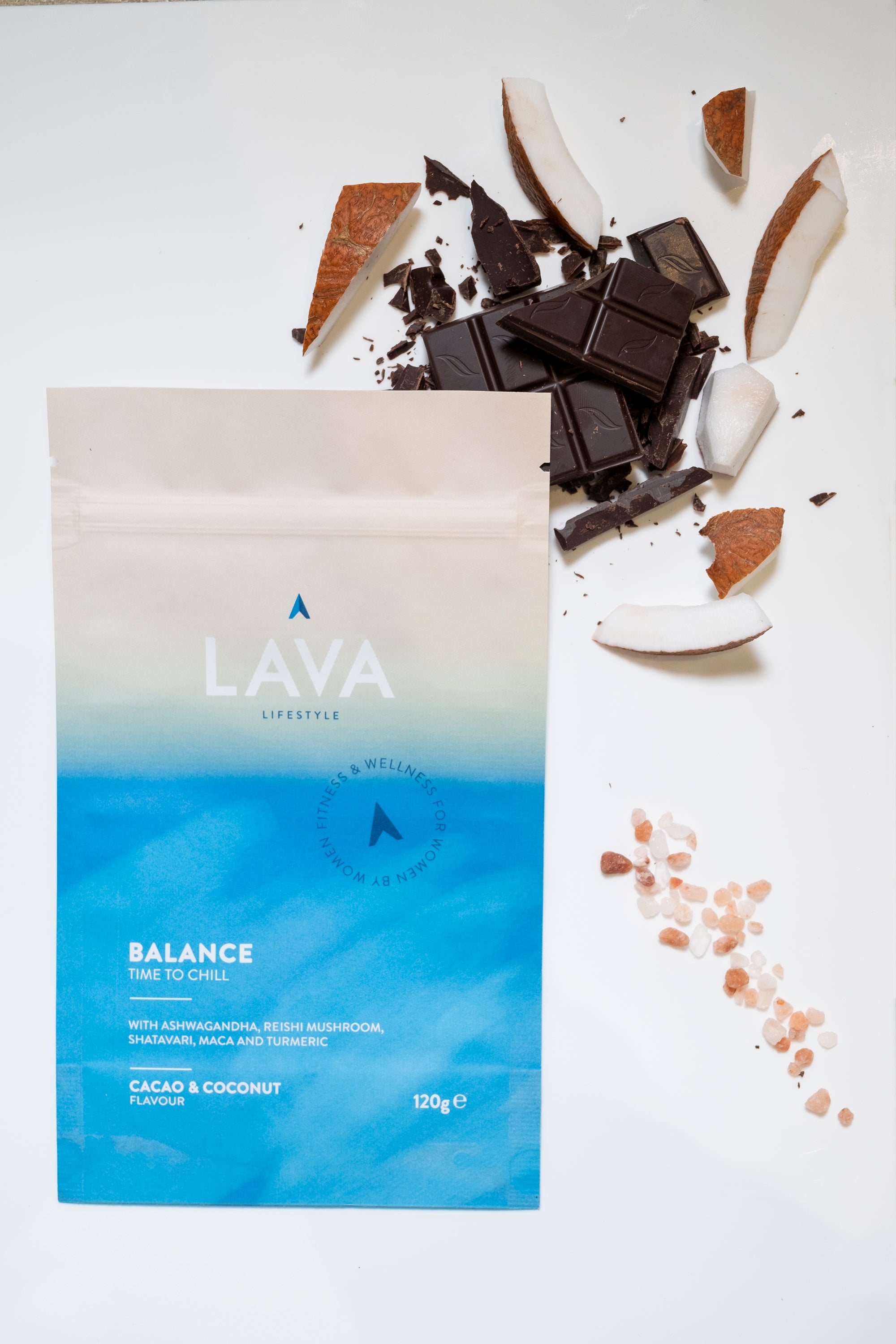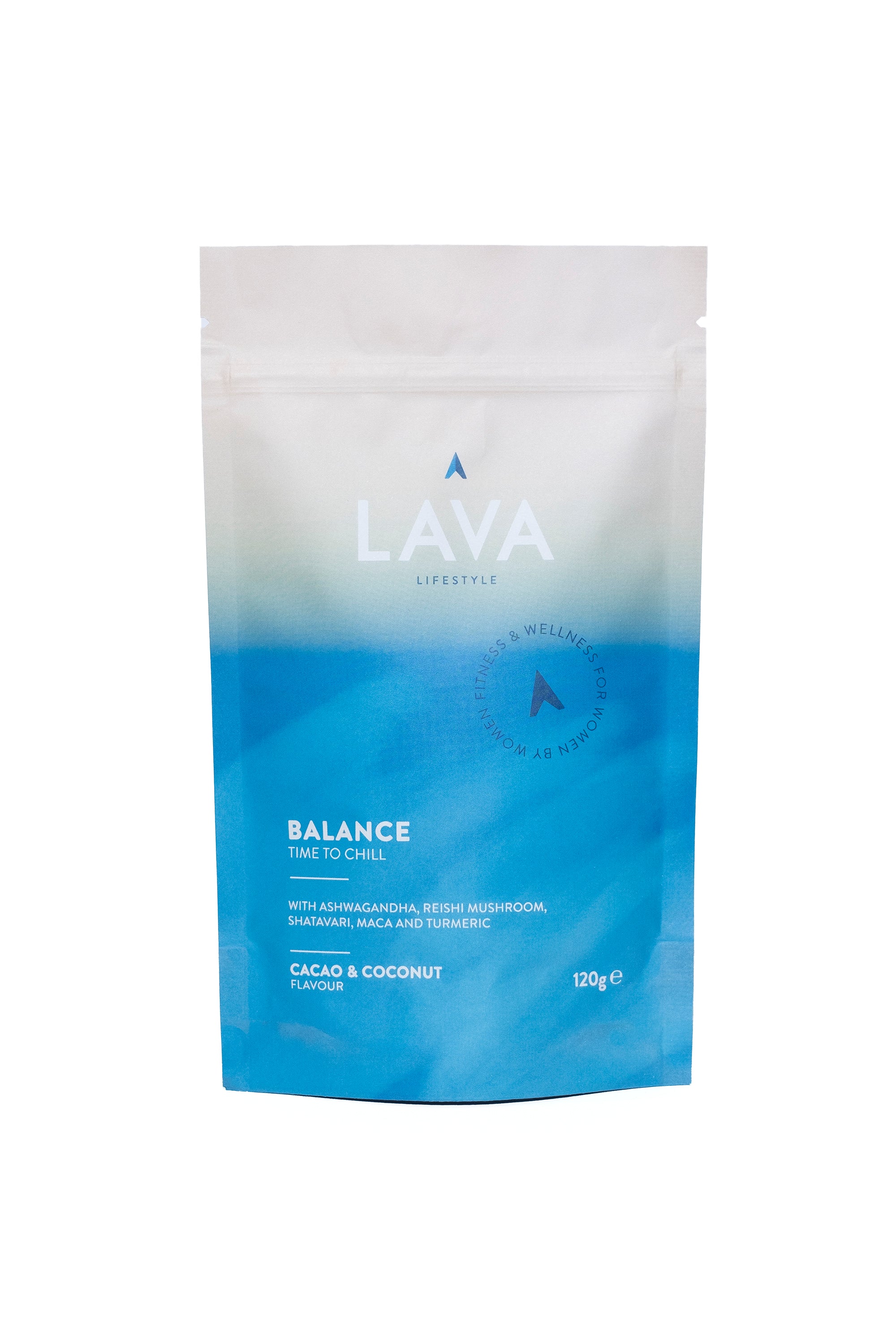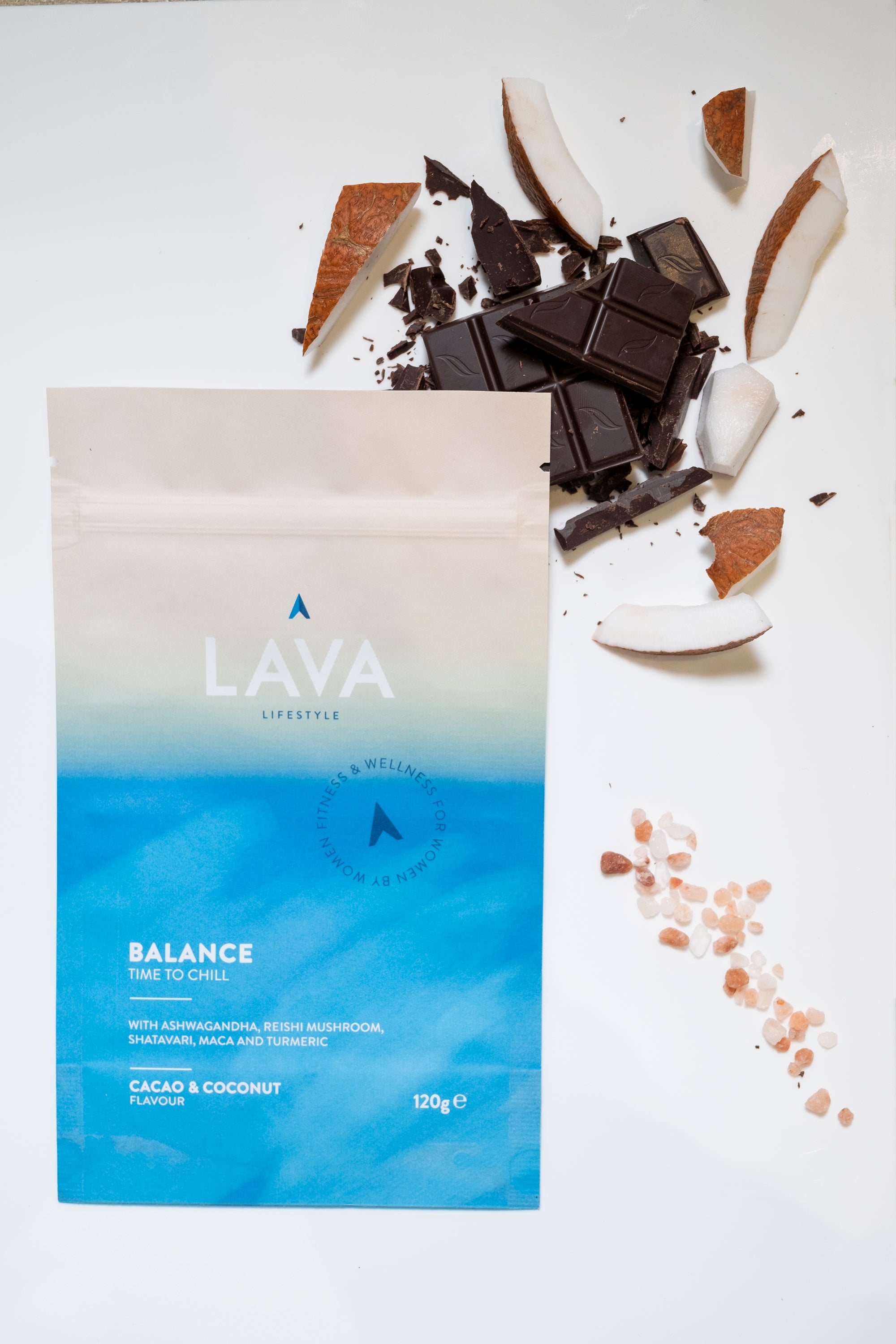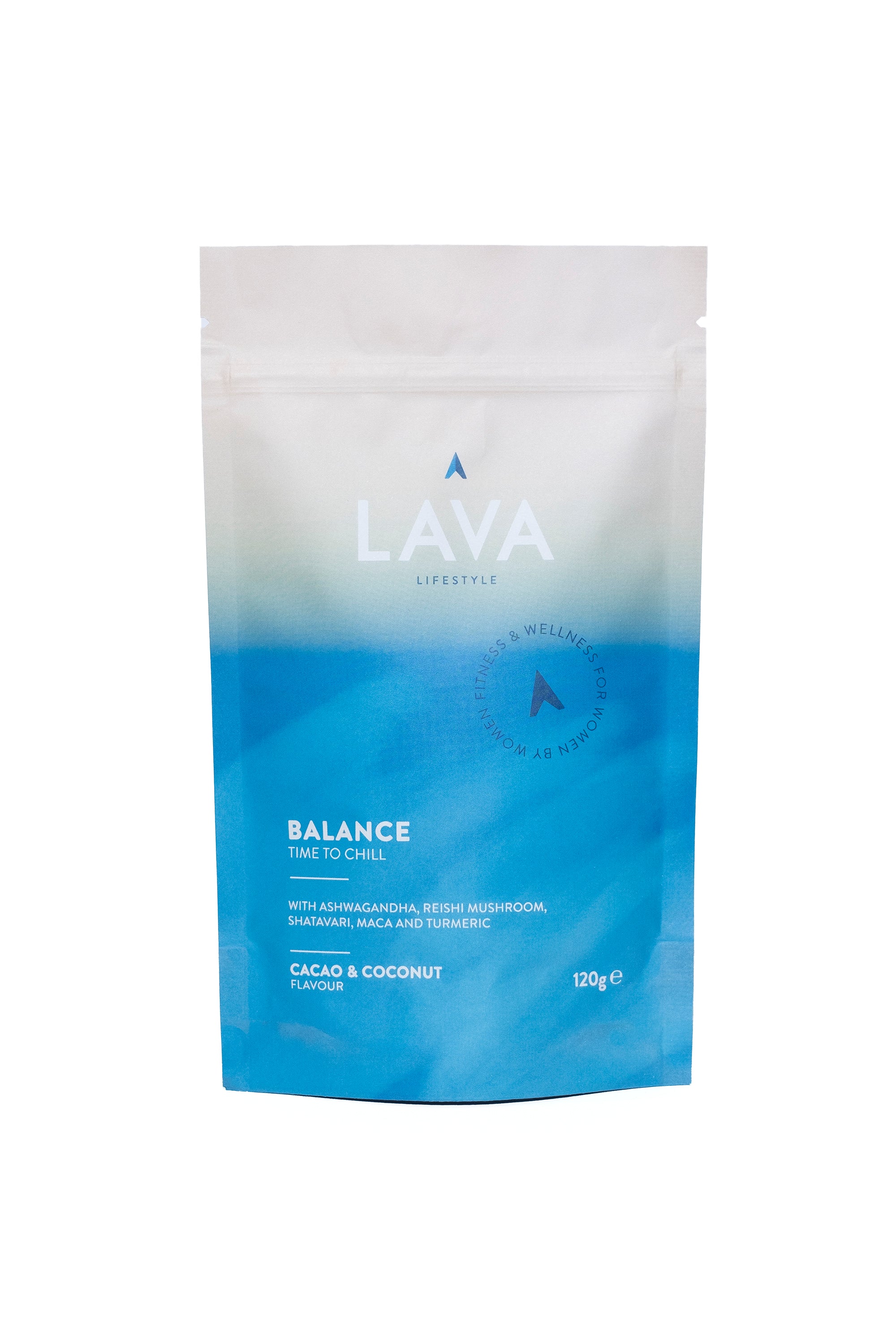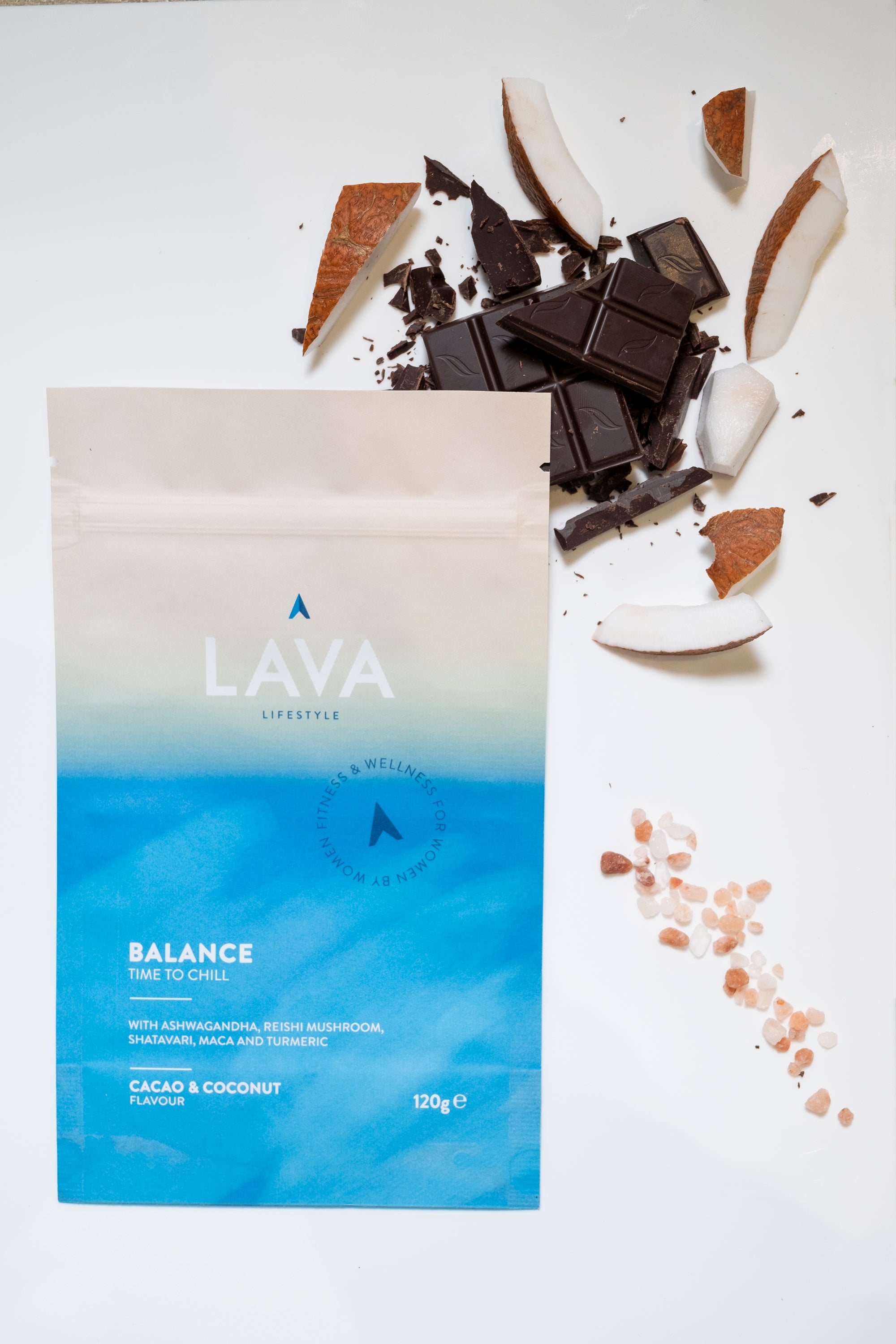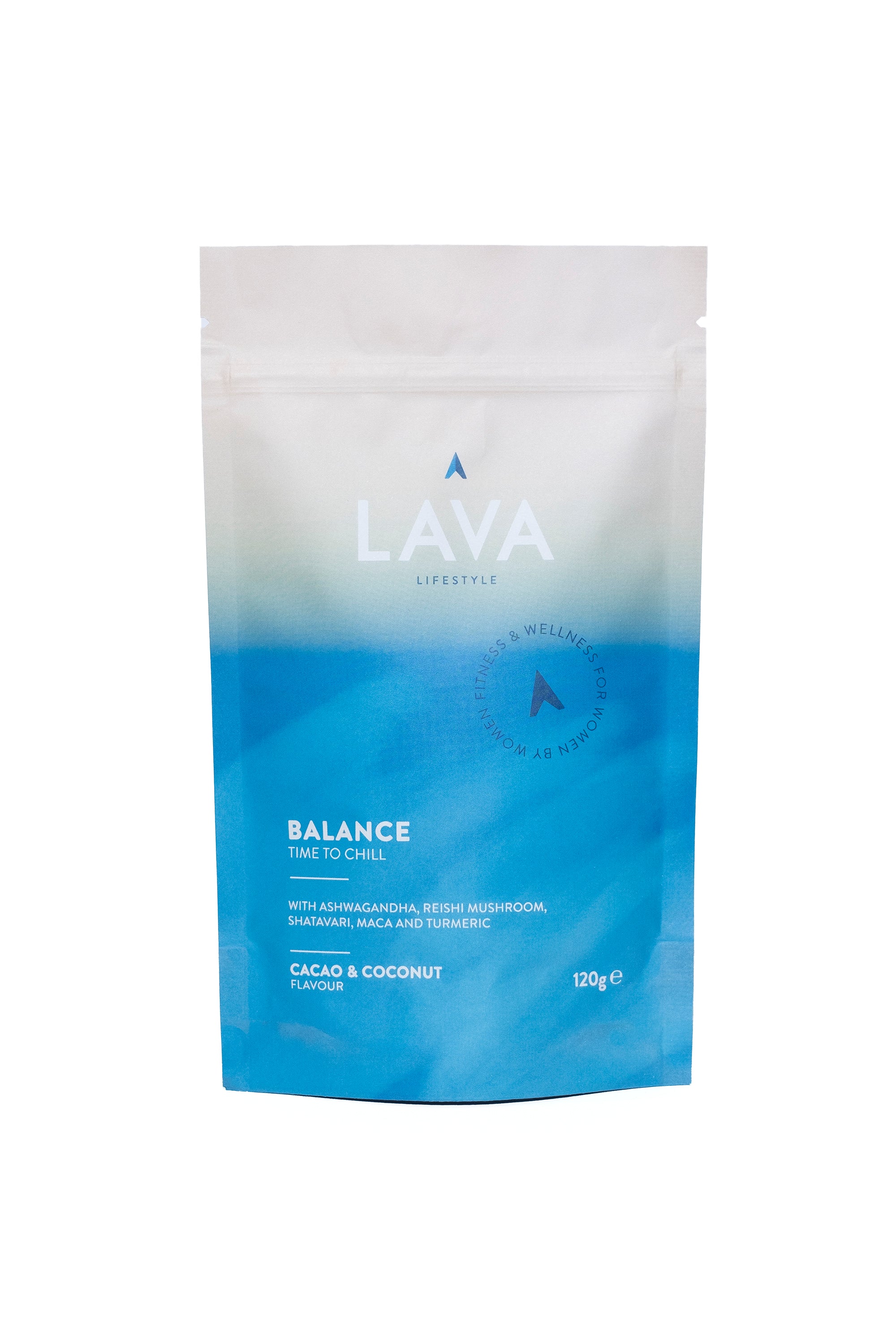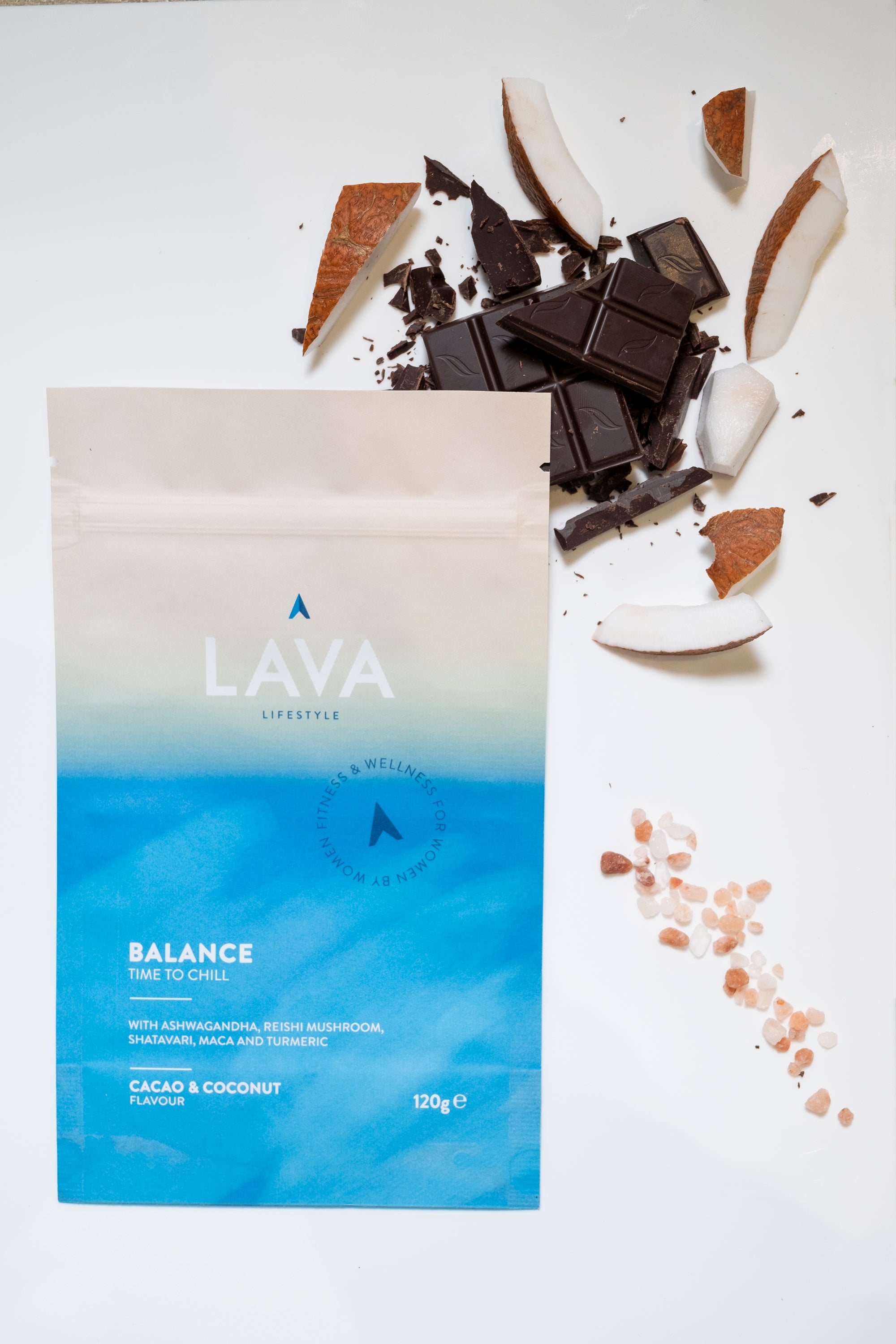 Introducing LAVA Lifestyle's Balance - the ultimate source of calm for your busy life. Our blend of natural herbs and adaptogens supports hormonal balance and helps combat stress.
Balance contains shatavari and maca powder, two powerful adaptogens that work together to help balance hormones and promote overall well-being. The blend also includes reishi mushroom, ashwagandha, and turmeric, all known for their calming properties and ability to fight the effects of stress.
But that's not all - Balance is also great for promoting healthy sleep with its delicious cacao and coconut flavor.
Try Balance today for a balanced body and mind!

How to Use? 
Simply add one scoop to your favourite drink or recipe and experience the calming benefits of our carefully sourced ingredients.
What's inside?
Per 8g portion 
Ashwaganda (960mg)

Shatvari (765mg)

Turmeric (720mg)

Rishi Mushroom (525 mg)

Maca (525 mg)

Lucuma

(525 mg)