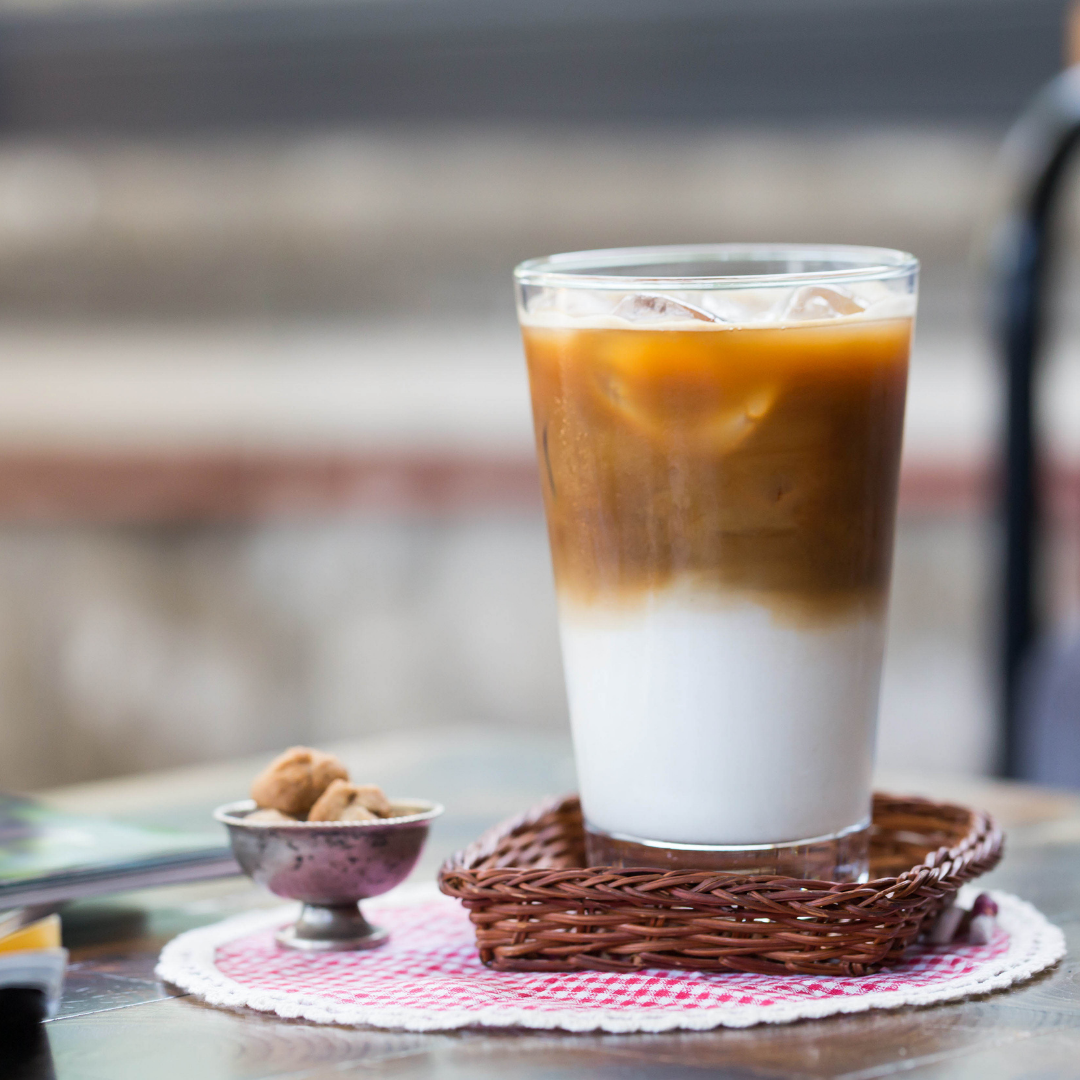 Iced vanilla latte the LAVA Lifestyle way...
-Pour a double shot of coffee into a cup filled with ice. Sweeten to your taste with a little agave syrup and stir.
-Add 1-2 scoops of REBUILD vanilla protein into a blender with half a cup of milk (we used oat milk) and blitz on a high speed until it froths slightly.
-Pour your frothed REBUILD over the iced coffee and enjoy.